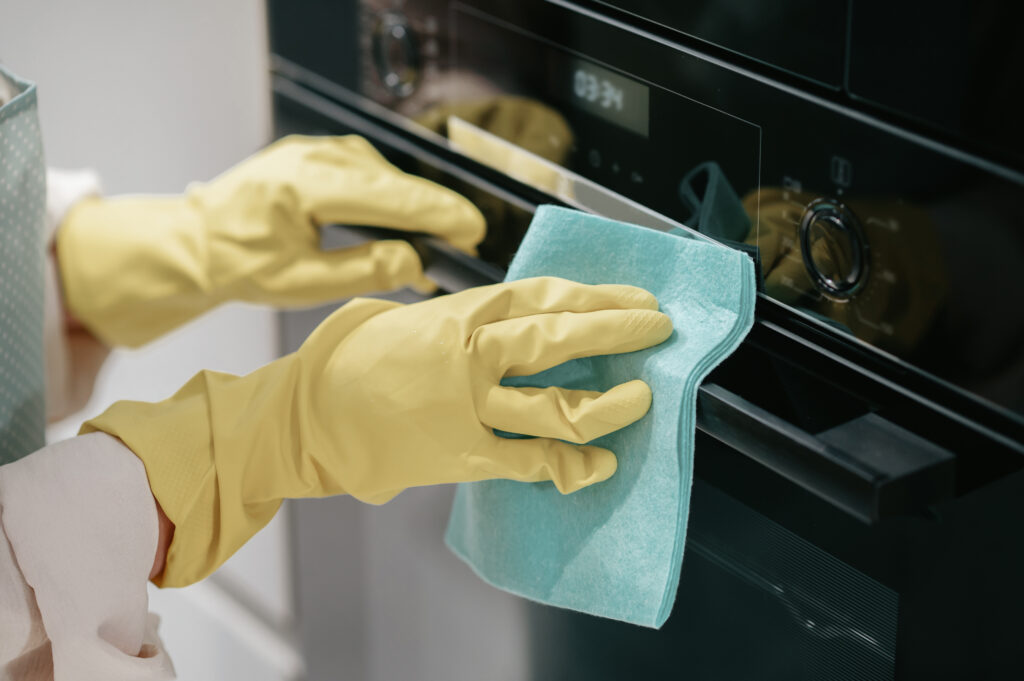 It is important to maintain hygiene in your kitchen to keep rodents and insects away, if you want to serve healthy food to your family and friends. Our cleaning professionals offer deep kitchen cleaning services to homeowners for sanitized hearth. With the help of our cleaning experts, you not only receive a spotless kitchen. You also receive a cooking space that is free of germs, pests or rodents responsible for many illnesses. Our trained cleaning personnel use eco-friendly products and tools for kitchen deep cleaning.
Kitchen tables and countertops will be thoroughly scrubbed and sanitized.
Dishes / utensils placed in the dishwasher will be cleaned.
Kitchen Appliances will be cleaned and wiped with micro fiber cloths (Oven, microwave, refrigerator, dishwasher, stovetop etc.).
Tables, countertops and backsplash will be cleaned.
Sinks will be scrubbed, rinsed, buffed and cleaned.
Small appliances will be thoroughly wiped (toaster, blender etc.).
Floors will be scrubbed by machine if needed, vacuumed, and mopped.